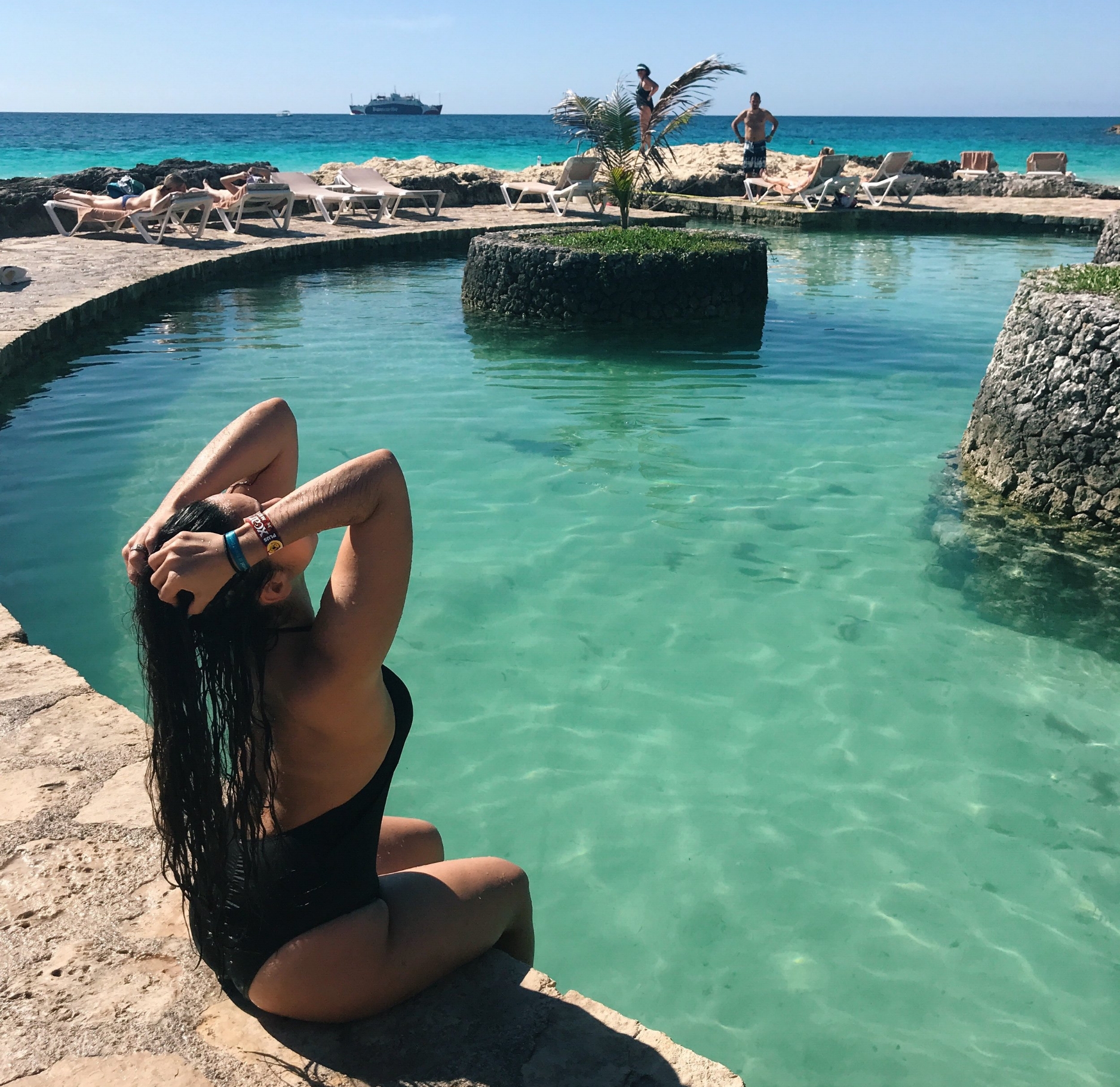 TOP 8 THINGS TO SEE & DO IN RIVIERA MAYA, MEXICO
Explore ancient ruins, swim in underground rivers - Here are the top 8 things to see & do.
This post is sponsored by Mayonesa but the content and opinions expressed here are my own. All the deliciousness of elites (Mexican street corn) in a much simpler salad version for a mouth-watering dish of esquites. Such an easy recipe that it makes cooking with a toddler super simple.
Read More →
Looking for fun and romantic ways to personalize your day? Here are some of our more fun and unique wedding moments to get your creative juices flowing in getting all the unique wedding ideas you need to plan your big day!
Read More →
Now that I have officially been a "Mrs." for the last month, I think I can pretty much call myself an expert on this marriage thing. Just kidding! I have learned a few things in this newlywed stage though and I am here to share with you.
Read More →
Coming up with the perfect family halloween costumes is half the fun! Here's a quick rundown of my three favorite halloween costumes over the years, two family of four halloween costumes ideas and one fun idea for couples.
Read More →
Raising bilingual children requires a lot of intentional planning and work but it's not impossible. Speak your native language to your children, set realistic goals, and stick to your plan on raising bilingual children until switching between two languages becomes natural to them.
Read More →
Mix Minnie Mouse and cupcake decor for a Minnie Two Sweet birthday party!
Read More →
Whether you are on wedding countdown mode, looking to become healthier or just want to drop some pounds for the summer, this 2-Month Fitness Guide is perfect for you.
Read More →
Today I'm sharing my 3-Month Fitness Guide: Wedding Countdown. The perk is that this isn't necessarily a bridal fitness plan. Whether you are going to be a Bridesmaid, getting in better shape for the summer, or, better yet, just looking to lead a healthier lifestyle, this fitness plan is perfect for you. Here I break it down into simple steps.
Read More →
It's so much easier to add to our diet as opposed to eliminating certain foods, so here are are 5 easy steps to jump start weight loss by adding a few goodies to your daily intake.
Read More →